Product Description
High performance ceiling acoustic panel 1100 x 500 x 40mm – BOX OF 18 PANELS
NEED EXPERT ADVICE? Send photos and details directly to James: [email protected]
Currently in Stock
The  MP1100-40 Ceiling Acoustic Panel (1100 x 500 x 40mm) is a Group 1 fire rated melamine acoustic foam panel designed for ceiling applications. Ideal for  commercial and domestic applications. Stylish, lightweight and easy to install. The panels comes in Arctic White only. Please contact us for a quote as bulk discounts apply. BOX OF 18 panels: $1287 ($71.50 each)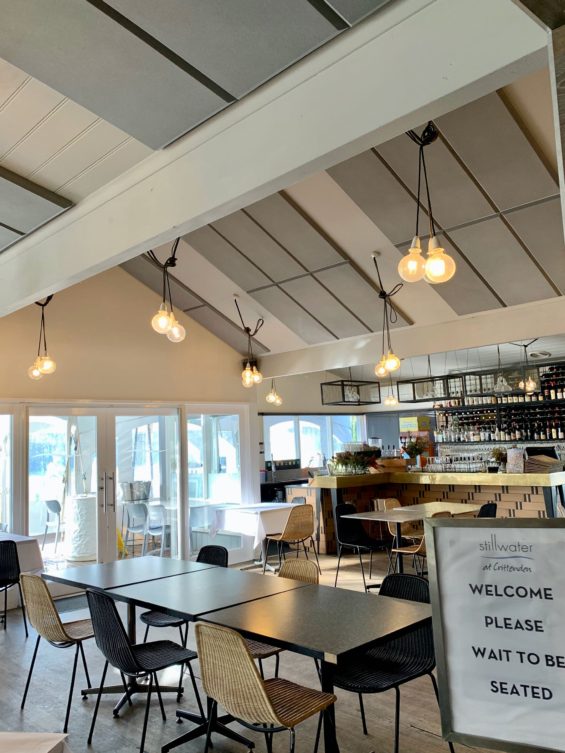 MP700/40 (includes MP1100/40) Ceiling panel installation and layout advice:
The SoundAcoustics MP1100-40 Ceiling Acoustic Panel is a high fire rated acoustic panel designed to control excessive noise levels due to echo and reverberation. The stylish but unobtrusive design provides aesthetically pleasing acoustic control. The panel is ideally suited for ceiling installation in commercial or domestic areas with significant hard reflective surfaces
(glass, tiled floors etc.) such as restaurants, open plan offices, call centers and school halls. The MP1100-40  has a total NRC value of .8 providing excellent sound absorption over a wide range of frequencies.  The MP1100-40 is also suitable for applications requiring a high fire rating such as multi-level buildings and music venues.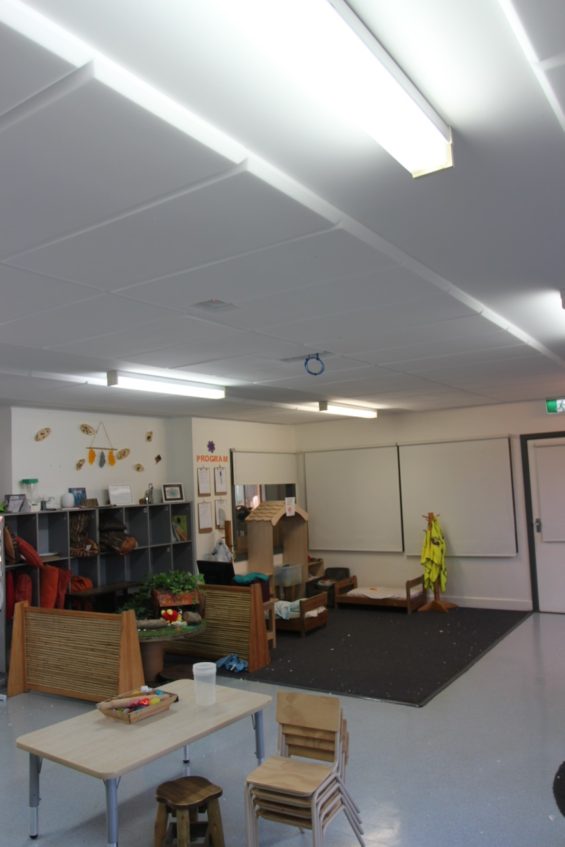 How much ceiling coverage is required?
It is generally not required to completely cover the ceiling with acoustic panels in order to achieve a substantial reduction in noise. In a room with carpet on the floor but with hard surfaces on the walls (such as plaster, brick or windows) and ceiling it is recommended to start with 40% coverage on the ceiling. Each MP1100/40 panel covers approximately  half a square metre.
In a space which has hard floors, walls and ceiling and very little soft furnishings, it is recommended to start with 50% coverage of the ceiling.  For example, for a room that is 80 square metres, to cover 50% would require 80 panels (each panel being half a square metre).
Schools
The MP1100/40 is the ideal choice for classrooms and halls as it carries a high fire rating and is completely non-toxic.The  MP1100-40 Ceiling Acoustic Panels have been successfully installed in schools and universities throughout Australia, particularly as they are easy and safe to retrofit to existing ceilings without the need of drilling (important with old school ceilings). The MP1100-40 is manufactured from low VOC emitting melamine foam, meaning it is odour free and leeches no harmful or allergenic chemicals over the life of the panel.
Restaurants and Cafes
The  MP1100-40 Ceiling Acoustic Panel is ideally suited to noisy restaurants and cafes. In the era of social media no cafe can afford to be described as "nice decor but very noisy". The main issue is that when customers find they cant hear each other in conversation, the tendency is to speak louder. Of course when everyone begins to talk louder in unison, an otherwise pleasant environment becomes unbearable for both customers and staff.  The MP1100-40 is the ideal choice for cost effective acoustic control that is both aesthetically pleasing and easy to install.
Chemical and heat resistant
The White Acoustic Ceiling Panel MP1100-40 is resistant to heat and chemical breakdown, making it suitable for installation in indoor pool areas and demanding industrial applications.
Colour Coating
The MP1100-40 can be flock colour coated and matched to a Dulux or PMS colour within 10%
Installation
The White Acoustic Ceiling Panel MP1100-40 is a lightweight panel that can be easily adhered to ceilings without requiring additional support. The panels can be simply installed on the ceiling with either silicone or builder's adhesive.